PHP Developmment Services
Remote Stacx Solutions Private Limited is one of the leading PHP development companies that provide data-base driven and robust PHP Web Development services to businesses around the world. We have a team of experienced and knowledgeable developers who are proficient in PHP frameworks as well as programming languages to device customized business solutions.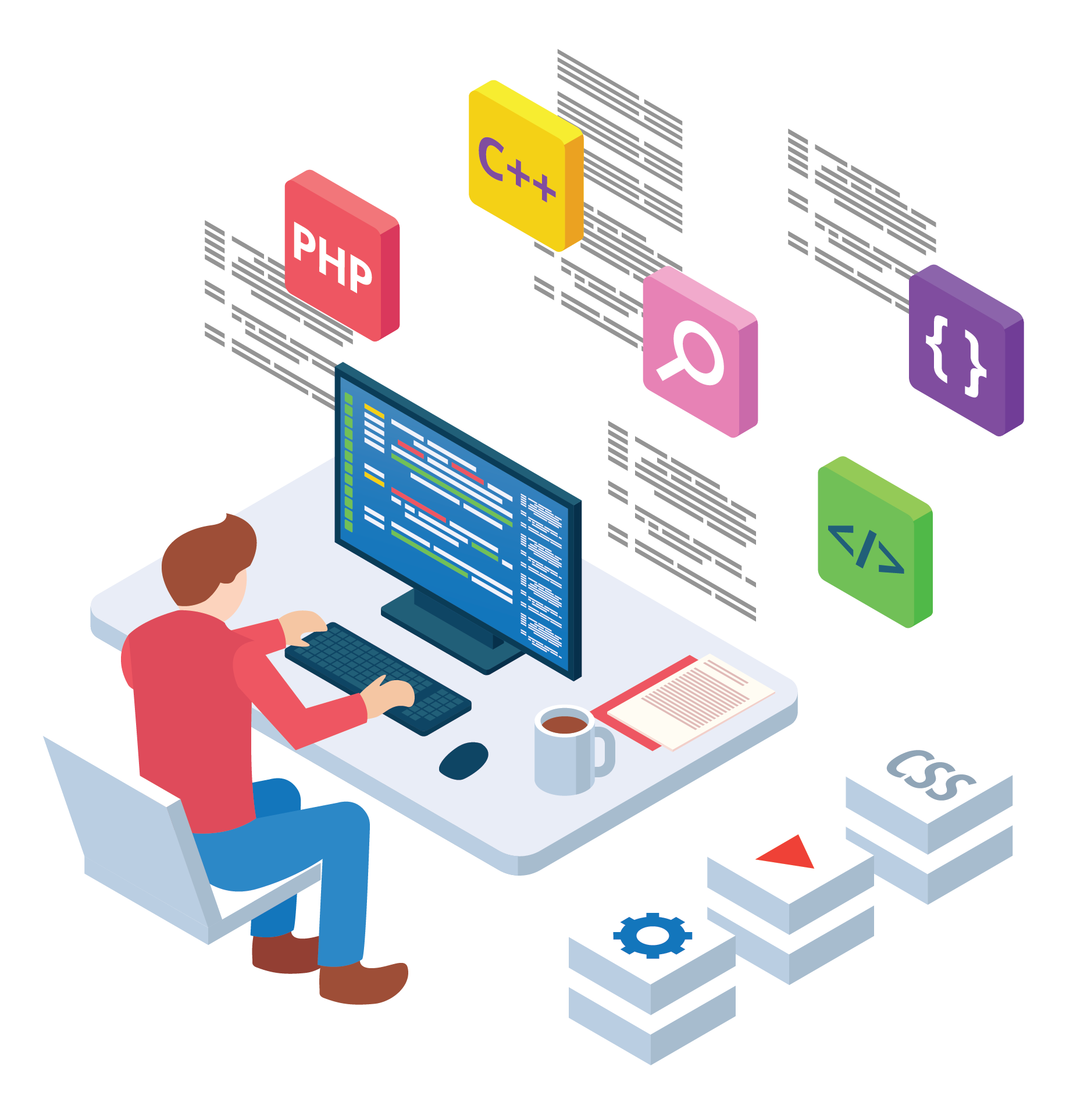 Customized PHP Development Services
Transformation of business processes through faster scalability and become future-ready requires PHP Web Development Services. Our experienced developers are experts in core PHP and CMS specialties and develop tailor-made websites, eCommerce stores, portals, and applications for businesses around the world.
Why Choose us for PHP Development Services?
Customized PHP Applications
The team of Remote Stacx Solutions Private Limited uses exclusive skills such as MVC, OOP, Core PHP, etc. for developing, tailor-made, and delivering dynamic and static PHP Web Applications. For development of PHP Web Apps, we use several PHP frameworks such as CodeIgniter, CakePHP, Laravel, Zend, Yii, Symfony, and more.
API Integration
PHP system and CMS can be integrated with public, private, and internal APIs into client's PHP websites according to the requirements with the help of several interfaces.
CMS Development
We have expertise in CMS such as Drupal, Magento, Joomla, WordPress, and more for the development of customized websites that offer the full potential of CMSs.
Social Networking Solutions
Remote Stacx Solutions Private Limited uses the advanced features of PHP language for developing PHP Web Applications that are attractive, engaging, and collaborate with all the social networking websites.
eCommerce Business Solutions
For developing world-class eCommerce PHP websites and eCommerce Portals, we utilize various technologies that offer advanced features and modern functionalities.
Web Portals
Business-specific B2B and B2C web portals are developed by Remote Stacx Solutions Private Limited using PHP development services according to the business requirements of international and domestic clients.
Responsible and Fast
Remote Stacx Solutions Private Limited develops PHP websites that are easily accessible from various devices like mobile phones, laptops, desktops, and tablets. At the same time, we ensure that the website runs smoothly and load faster for a better UI and UX.
Scalability
Every scalable website is developed by Remote Stacx Solutions Private Limited considering the needs and requirements of the business organizations located throughout the world.