IT Staff Augmentation Get The Top IT Talent Under One Roof
Utilize our IT staff augmentation services to gain access to certified IT experts, such as business analysts, skilled software developers, Scrum Masters, and QA professionals. Get the best IT talent under one roof. We can assist you in scaling up on demand without breaking the bank by providing you with the appropriate pool of skilled workers.
Save up to 50% Cost on Design, Development, Maintenance, and Support
Go for Resource Augmentation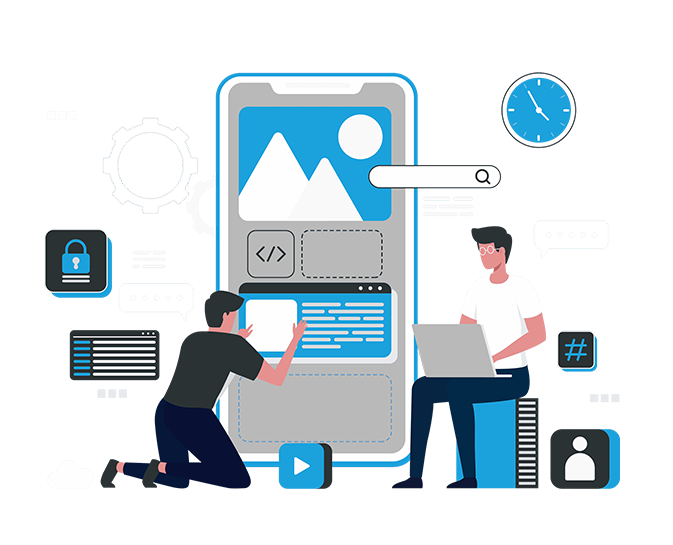 IT Staff Augmentation to Expand Your Team with Top-Rated Talent
Upscale and Up Skill Your Business with our Robust Staff Augmentation Services
Benefits Of Our IT Staff Augmentation Services
No Recruitment Hassles
Our IT augmentation services eliminate the need for your business to search for and hire qualified development talent. We take over the screening and send you CVs that have been approved.
Lower Operational Costs
By eliminating the costs of office space, equipment, and taxes, your business can spend less. Pay for the services that add the most value to your business.
Fewer Legal Hassles
Within our IT augmentation solution, we remain the preferred employers of your hires. All legal documentation and responsibilities are handled by our company.
Access to Vetted Talent
Remote Stacx offers you instant access to a broad talent pool at reasonable rates. Add certified software specialists to your team.
Aggressive Deadlines
In the face of a pressing deadline, increase your technical capabilities. Our developers put in a lot of effort to finish the project on time.
Full Control
We encourage you to select only the best members of your team and take part in the screening process. Control the success of your project and remain informed of all changes.
Our IT Staff Augmentation Process
1
Tell your requirements
Share your augmentation requirements, including applicable tech stack, group size, and staffing period. Choose developers We provide ready-to-go teams for urgent staffing.
2
Choose developers
The more details we have, the quicker we can connect you with the best candidates. However, you can participate in the selection and interviewing process if you want a custom-recruited developer for long-term collaboration.
3
Onboard remote programmers
Staff augmentation that includes onboarding remote programmers includes full integration with your internal team, ensuring successful collaboration. Inform your new hires of the specifics of the project and delegate responsibilities to each team member.
4
Manage extended team
The extended team uses the same project management tools as your on-site team and adapts to your internal schedule. We can provide a part-time or full-time Project Manager if you want to delegate team management.
5
Get your project delivered
We deliver your project by monitoring its success to ensure that your requirements are met. A solid digital solution that was delivered on time is the outcome of our collaboration.
Why Choose Us?
When it comes to the software, domains, and technologies that we focus on, we at Remote Stacx are very picky. We offer cutting-edge solutions to businesses that assist them in forming teams of skilled professionals.

Save The Overhead Costs
With our professional support, you can save the overhead cost without any hassle. We will take care of all your hiring and resource management needs and present you with a customized, tailored solution to meet your present and future demand for resources.

Get the Right Resources
Resource availability is the most preferred and integrated part, then choosing the correct resource, We at Remote Stacx, offer the immensely essential criteria, and showcased you only access resources across the world.

Ensure Hassel Free Hiring
Our team will take care of all your hiring requirements and provide you with the best-customized solution by considering your need.
Frequently Asked Questions
When it comes to resource augmentation, our clients frequently ask us the following questions:
How can I get more information about a specific professional I am interested in hiring?

Send us an email if you want more information about a particular professional. We'd get in touch with them and give you all the information you need.

How do you make sure that all my requirements are fulfilled on time?

Remote Stacx has a large database of experts from a variety of fields with a variety of skills. After you submit your request, we will offer you options that meet your needs the best and ensure that your work is completed on time. We stand behind the quality of the professionals we assist you in hiring.

What if we like the services provided by your professionals but feel they need some additional training?

We have connections to some of the best instructors and IT education specialists who can assist the professional in obtaining the necessary training. After the training is over, you are free to continue using their services.

How do I know I am hiring a capable professional?

To guarantee that we only work with the best professionals, we regularly evaluate and reorganize our database. We help you hire professionals who will provide you with cutting-edge services, no matter what your needs are.

Are your professionals well-versed with the latest technologies?

Yes, our team has years of expertise with the latest technologies. We have a team of certified professionals who are always up to date with the most recent trends in the market.