Social Media Marketing Company in India
Social media marketing involves the use of social networking websites to promote and sell products and services. The goal of our social media marketing agency is to engage with your community or consumers and help them better understand your company. We do this by providing quality content that informs and engages your audience. In doing so, we help you connect with more customers and keep them informed about your products and services.
Go for SEO Services Company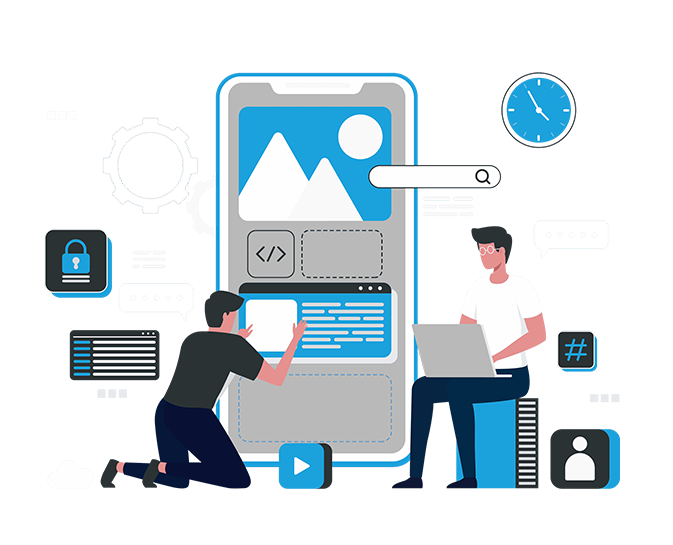 We Offer The Best Result-Oriented Social Media Marketing Services
Industries That make Benefit From Our Social Media Marketing Services
Our proven methods for increasing brand visibility and generating leads are unmatched in the industry. With our innovative solutions, we have helped clients across a vast array of industries grow their business exponentially by converting more customers into loyal patrons with every interaction they have on social media platforms like Facebook or Instagram!
We are devoted to helping businesses in the hotel & restaurant, travel, healthcare, education, and real estate industries gain more conversions, leads, and loyal clients.
Our SMM Work Includes

Social Media Audit and Strategy
We assess the current effectiveness of each of your social media pages to create improvement plans.

Content Creation and Promotion
With our clear, pertinent, and interactive content, Remote Stacx assists you in generating buzz across social media platforms.

Multi-Channel Integration
Utilize our powerful multi-channel integration strategies to connect with your audience effectively and realize your full potential.

Social Media Advertising
With our consistent social media campaigns, you can increase your ROI by generating immediate traffic, expanding your brand's reach, and capturing more leads.

Social Listing and Monitoring
We monitor social media conversations related to your interests so you can find more opportunities.

Tracking and Reporting
To give you comprehensive reports, we regularly monitor social media metrics, assess performance, and examine the campaigns.
Why Us For Social Media Marketing Services

We're advertising experts
You can stop trying to figure out social media advertising campaigns. We've got you covered with our years of experience, proven data on best practices for copywriting and keywords that convert visitors into customers.

Low-risk contracts
We are committed to providing high-quality service and would love for you, as our customer or client base member (or even not!) trust in what we do. When you hire us, we want to earn your trust by providing great work.

Get more for your money
Why spend a large sum of money on an agency when you can buy the same service from us? We charge based off what it takes to get your business running, not how many hours they have in their schedule.

Maximize the results
If you're looking to invest your time in the right place, our advertising agency can help. We specialize with creating ads and campaigns that will increase brand awareness while also learning about what resonates.
Frequently Asked Questions
When it comes to Social Media Marketing, our clients frequently ask us the following questions:
What is the impact of social media marketing on my business?

The impact of social media marketing on businesses can be significant. Social media can help businesses reach new customers, connect with current customers, and promote their products or services.

Why should I use social media for my business?

There are a number of reasons why businesses should use social media for their marketing efforts. Social media is a cost-effective way to reach a large audience, it helps businesses build relationships with customers, and it can drive traffic to websites or stores.

What type of results can I expect?

The results that businesses can expect from social media marketing vary depending on the approach that is taken. However, businesses can generally expect to see an increase in website traffic, leads, and sales.

How much do I need to spend to advertise on social media platforms?

The amount that businesses need to spend to advertise on social media platforms varies depending on the platform and the approach taken. However, most platforms offer low-cost advertising options.

How long are the contracts?

The length of contracts for social media marketing vary depending on the platform and the approach taken. Most contracts for social media marketing last for one year or less. However, there are some platforms that offer month-to-month contracts.

What type of businesses can benefit from social media marketing?

Almost any type of business can benefit from social media marketing. It can help you reach new customers, connect with your current customers, and build brand awareness.